The Tula Linen Difference
Linen has been used for over 6,000 years for good reason.
Tula Linen is distinctly made for babywearing.
• Using natural fibers of flax & cotton, Tula Linen is welcoming to babies' sensitive skin.

• An elegant herringbone weave creates a soft, woven texture that's light and durable.

• Handcrafted into adjustable baby carriers that make hours of babywearing a breeze.
All for a refined, modern aesthetic that looks as cool as it feels.
Take A Closer Look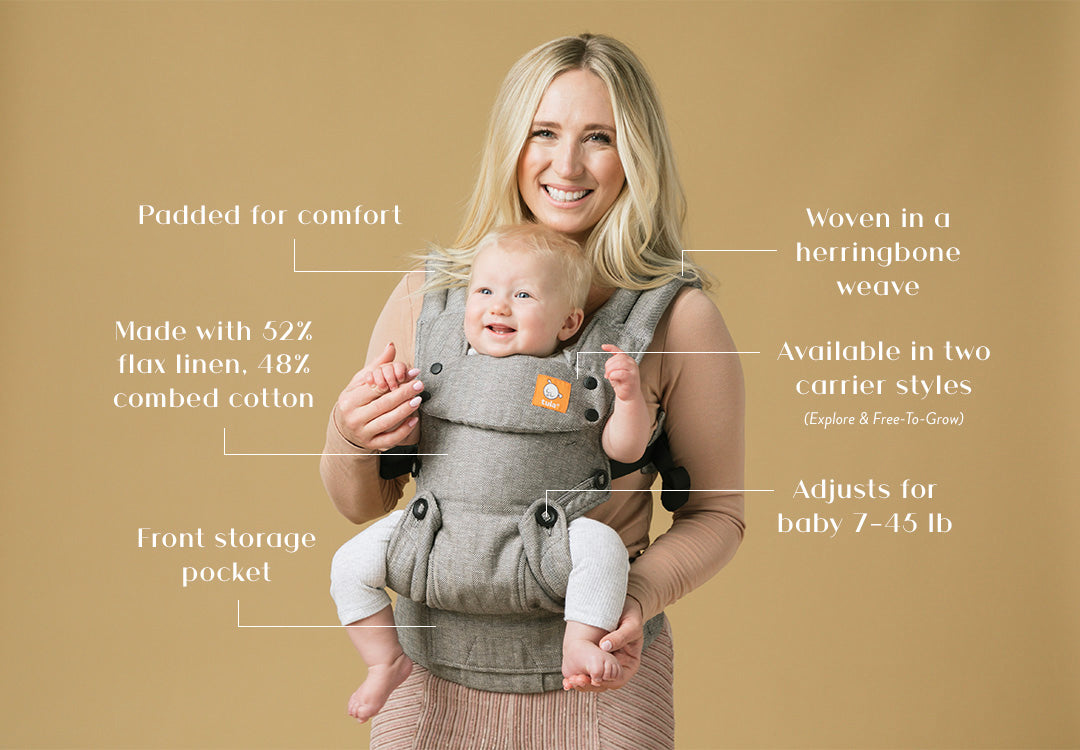 A Style For Every Parent + Baby
Available in our most popular carrier styles:
• Linen Explore Baby Carrier all position carrier including facing in, facing out, and back carry.
• Linen Free-to-Grow Baby Carrier newborn-ready carriers adjusts as baby grows.
Each in nature inspired colors.
Shop Linen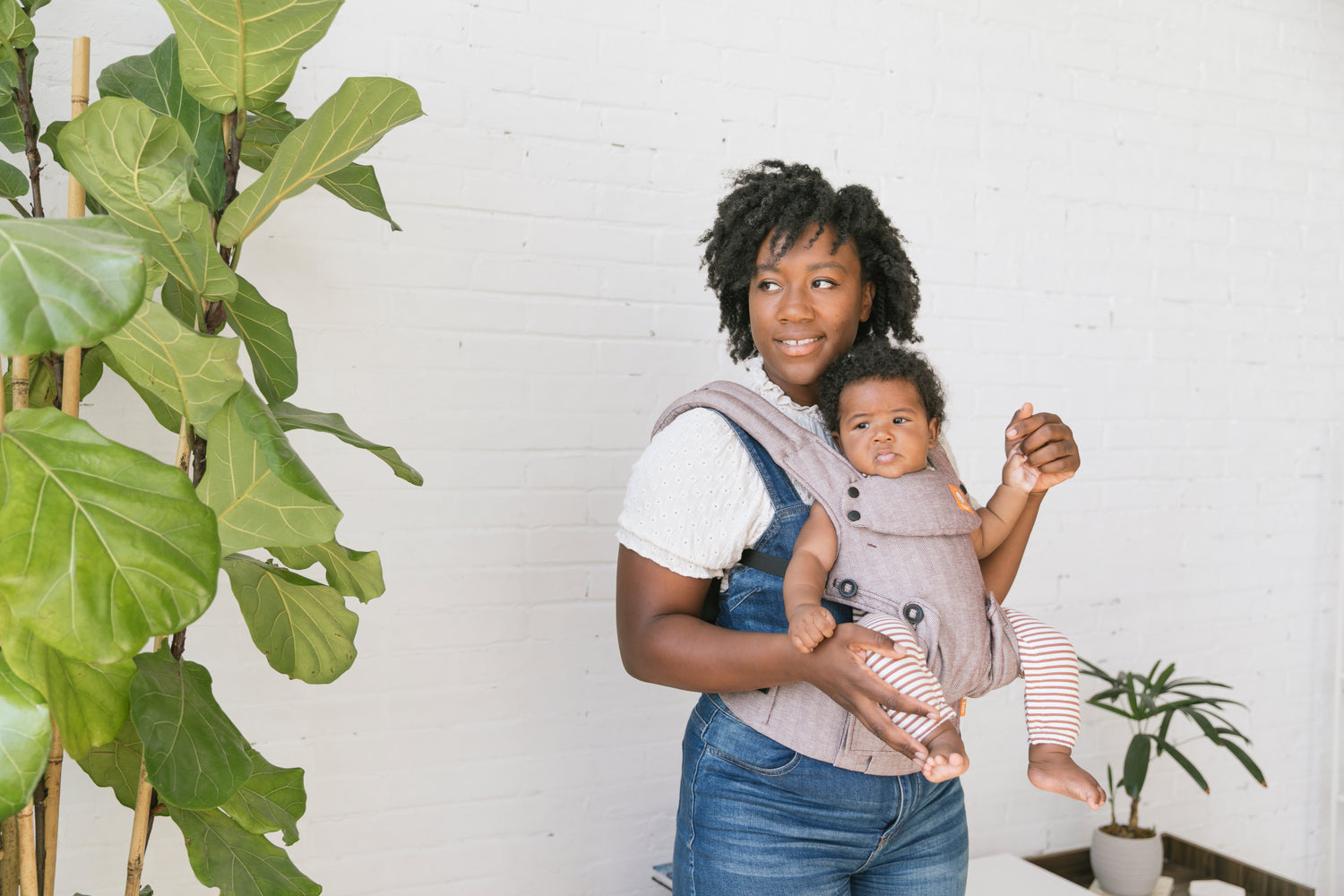 The Natural Choice
Grown in France, the flax used to make Tula Linen is pesticide-free and uses less water and energy to make when compared to other fabrics.
The linen fibers are then blended with soft, combed cotton.
• Linen to pull heat and moisture away from the body.
• Cotton to add softness and strength for comfort and support.
All to create a plant-based, biodegradable fabric. and baby carriers that look and feel cool, for even the hottest of summers.
Shop tula linen. Keep baby calm, close and cool
Structured Linen Carriers
When it comes to babywearing, fabrics and materials can change the entire experience for you and for your baby.
The linen used to create Tula Linen baby carriers was chosen for all of the many needs of babies and parents - softness, breathability, ease of care and of course, look and feel.
The herringbone weave adds a subtle texture and visual interest that reads differently for every color in the Linen Collection.
Both the Explore and Free-To-Grow carriers in the collection are constructed to be easy to care for and durable enough for the years of babywearing ahead - even as you switch between front carry and back carry positions.
If you're looking to babywear more often, using a structured baby carrier will help ease the learning curve. Unlike a baby wrap, Tula baby carriers easily adjust to get the right fit.
Now with Tula Linen carriers, you get the look, feel and color you want with all the natural benefits of linen made specifically for babies soft skin.